How to prepare for 1st grade? What does a preschooler need to know by the beginning of school?
Now, in summer, for many moms there is a hot season of preparation for school – after all, on September 1 their baby will go to the 1st grade.
Last year we had the same thing.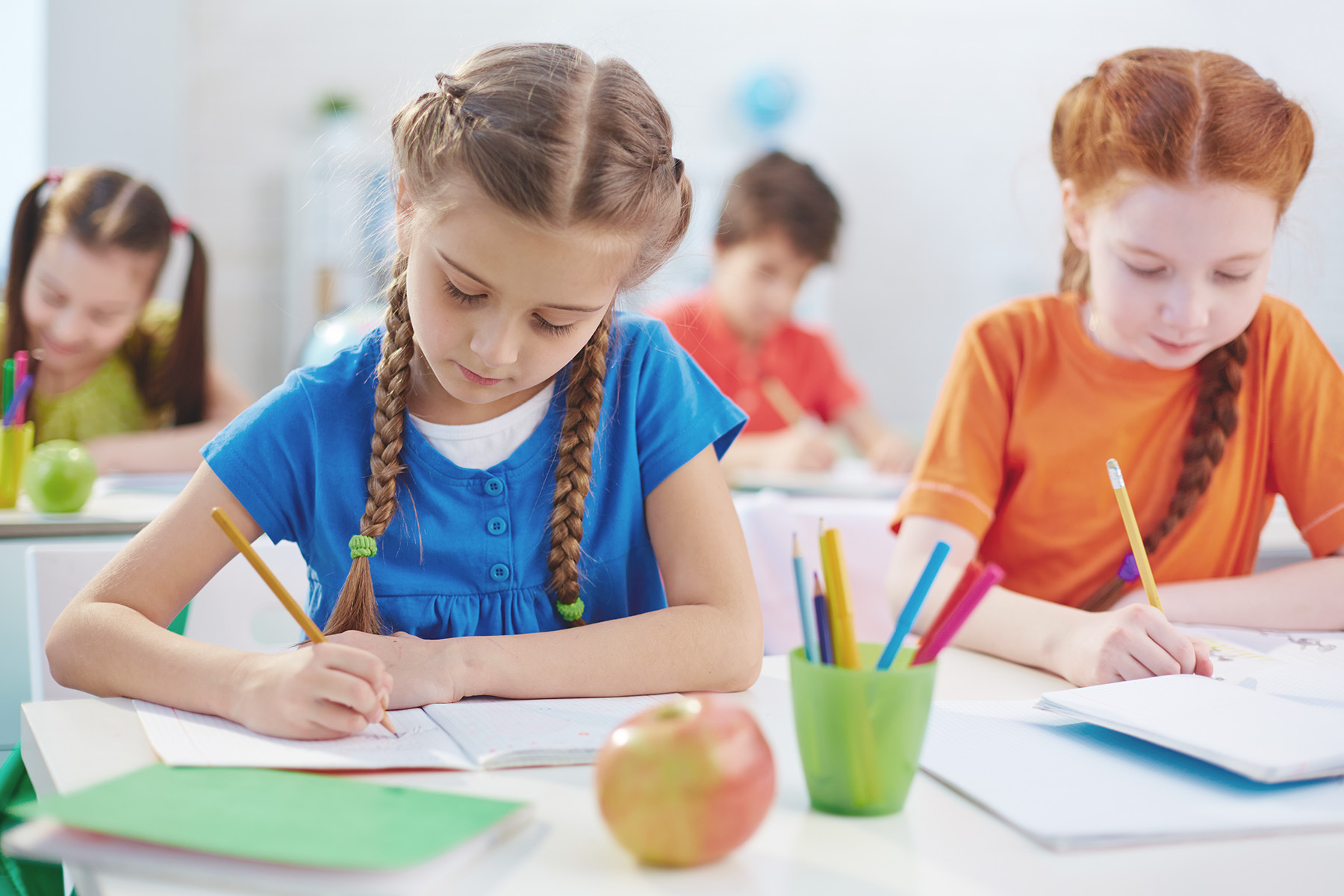 And, although Shurka, as I thought, was well prepared – I still interviewed second-graders moms and worried whether Sashka knows everything necessary for successful learning, whether he is ready.
Experienced mothers said different things: focus on mathematics.
Now I understand that all these "insistence" are explained by two things: the school curriculum and the teacher's preferences.
Of course, I will not guess the predilections of your future teacher, but I will try to tell you impartially about what is generally in the 1st grade program and what can be difficult.
How to prepare for school
Two things to keep in mind when preparing for the transition from kindergarten to school:
Sync & corrections by
The baby will have to spend at least 3 times 30 minutes in class.
If a child is not taught to study: sit and concentrate in this mode – the first 2-4 months in school will be terribly difficult.
If you do not have any experience of regular classes with your baby, at least try to gradually introduce such a mode for July – August.
Study daily, including weekends. Start with 1 time a day, 15 minutes – and for 2-3 weeks slowly increase to 3 times 30 minutes (with two breaks of 10 minutes).
Reading .
The idea is to teach reading at school.
In fact, now all teachers expect to see children reading in the 1st grade.
And – yes – these expectations are justified: most children in your 1st grade will really be able to read.
This means that there will be a minimum of time to learn to read. And the unreading (or even badly reading) child will not have a sweet time. Gre verbal practice for the student.
In fact, in 2 summer months to teach your child to read by syllables is quite real (I will write about it in a separate article).
But if you feel that you don't have time at all – at least study all vowels and a few most frequent syllables: on consonants m, n, c, s, l, t, k, b (like Ma – Mo – Mi – Me – Me and so on).
Just memorize these syllables with your baby by heart – at school it will be much easier for him to start reading.
How to prepare for the Russian language
In fact, Russian in 1st grade is not complicated at all.
If you don't study at a super-gymnasium where they try to make a "genius" out of your child, the kid will have to learn, just for good.
pick the right questions for the words: house – what? red – what? painted – what have you done?
spell correctly some dictionary words
memorize zhi-shi and cha-cha-cha.
In fact, from "straight Russian" that's all.
The rest of your time you will devote to studying writing: to write letters correctly and beautifully, to learn to write text without mistakes.
And this story, if there is no preliminary preparation, can become hell.
I am very sorry that I did not pay enough attention to "normal" prescriptions before school.
I remember, my sister brought me a big pile of Pattern's prescriptions: such on cheap "toilet" paper; and I arrogantly put them in the closet – we have a cool KUMON on cool paper.
So what – in December I pulled out these captions, and gratefully taught Shurka about them. And only they, I think, and not the school records, made Shuriku normal handwriting.
How to prepare for 1st grade math games

If you're lucky enough to have a "normal" program, in 1st grade you'll be
measure sth.
canvass numbers up to 20
adding and subtracting within 20
meet simple challenges
If your child becomes a happy owner of Peterson's textbook, he will be waiting for more in the 1st grade:
equations
decimeters – centimeters
counting and adding – subtracting within 100
As far as the preparation for school is concerned, it makes sense anyway.
to make sure that the baby compares shape, color, size.
learn the numbers at least 20-30 (or better yet 100)
Learn to fold and subtract within 10: if you bring this skill to automatism, it will be easy for a baby in the 1st grade math games.
If you study according to Peterson – while preparing for school, learn to solve simple problems: the textbook does not pay attention to them at all.
————
That's probably all I think you should pay attention to when preparing for school.
If you are an experienced mother of a student, please finish your comments if there is something you think I forgot to mention or you disagree with.